Dana Razik: I learned new vocal techniques by recording Mr. Afzal Yussuf's Veendum | Malayalam Cinema News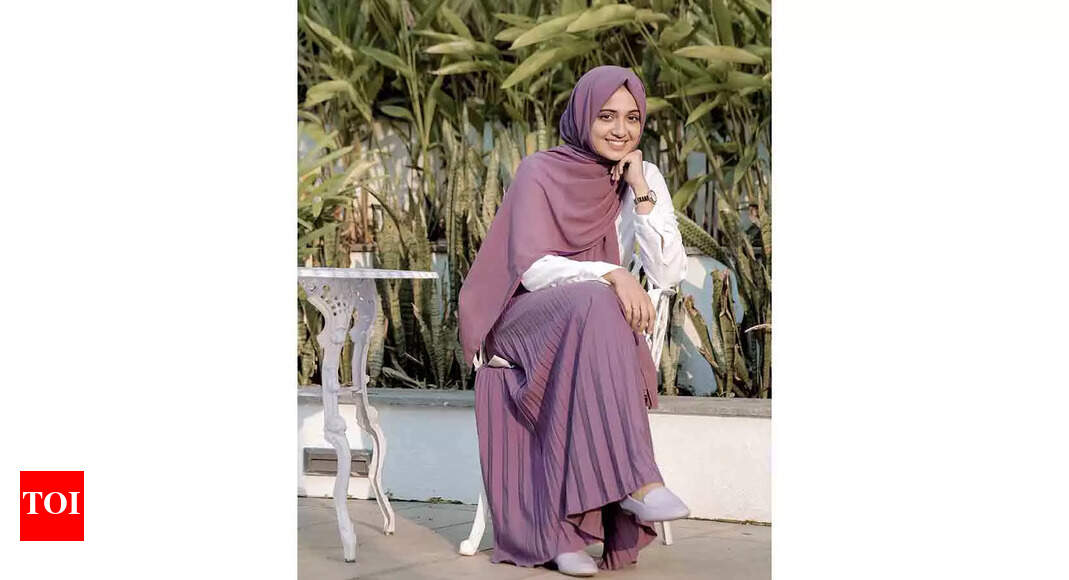 Dana Razik's melodious voice perfectly conveys the bittersweet nostalgia of Malayalam director Afzal Yusuff's recently released Veendum, Veendum. No wonder, the indie single already has over three lakh views on social media. The political science student is thrilled, with the response, for what she learned and also for the chance to "perform" in the music video.
But Dana is no new to success. Her very first cover, a rendition of Sundaranayavane from Halal Love Story, received around 4 million views. Talking about working on Veendum, the young singer said, "Afzal sir was very friendly and helpful, and for me what I learned while working on the song was the most important thing. He taught me new vocal and microphone techniques. It's a sweet song that everyone can relate to. The video was made over a three-day shoot, and the acting part was a bit difficult, but on the second day, I figured it out, thanks to the help of director Mani sir (Mani BT).
Afzal says that while many young people were making a name for themselves on social media, especially during the lockdown, Dana, who trains in Hindustani chanting, seemed suited to the song. "I love working with newcomers and encouraging them, and Dana felt like a real talent," he says.

Sure, Kochi's daughter got teased in college by friends on the video, but she says that's part of the fun. "My friends accompanied me for the filming and the recording. And they were as eager as I was to see it come out. I am grateful to always have the encouragement and support of my family and friends," says Dana, who has also had plenty of stardom since she started recording covers at the start of lockdown in June 2020. "Since started recording covers seriously, my singing videos were shared by actors Ahaana Krishna and Samvrata Sunil, and others," says Dana, whose ambition is to enter public service, but who also wants to be an independent musician and create a label.